COMPLIANCE
TODAY
From [i]nfoNet – Your BBNC Employee Resource.
Q: I want to be inclusive in my hiring practices – what do I need to do?

A: Providing access goes beyond making sure people who use canes or wheelchairs can navigate stairs or doorways. Inclusive design means prioritizing access to technology, job-skills training, internal training for employees to foster awareness, and broadening talent recruitment practices to name a few. Organizations that carefully examine and enhance these areas will be well on the way to improving their inclusion of individuals with disabilities. Building a more diverse workforce can not only boost the bottom line, but also increase productivity, reduce turnover and create a better brand image.
If you have questions related to compliance matters, please contact the BBNC Compliance Department. We're here to help!
National Disability Employment Awareness Month 2020: Increasing access and opportunity
This October marks the celebration of the 75th National Disability Awareness Month, and we are excited to share a few ideas for how you can help recognize this special occasion.
Americans with Disabilities Act
Signed into law by Pres. George H.W. Bush, the Americans with Disabilities Act (ADA) is a wide-ranging civil rights law that prohibits, under certain circumstances, discrimination based on disability.
Disability Awareness Month Reminder
BBNC's HR Department shares this excellent reminder!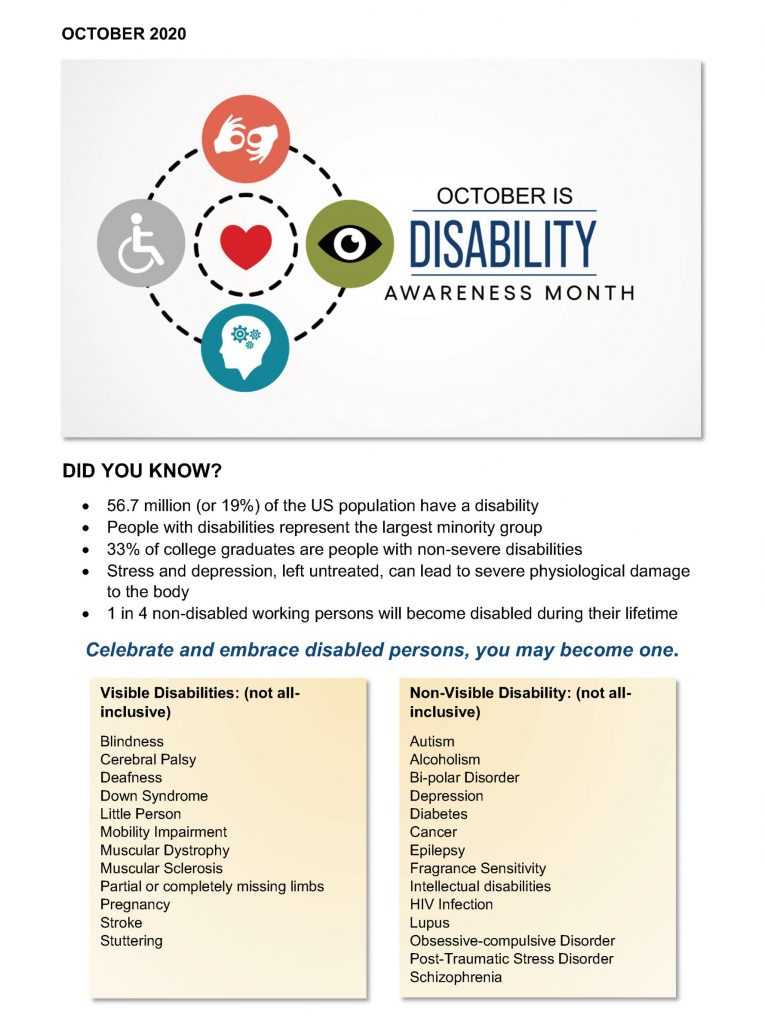 Policies Request
Please send policies, procedures, handbooks, manuals, and related documents to rwardlaw@bbnc.net for inclusion in the Policy Library.