Code of ethics and ethics hotline poster
BBNC offers Ethics Tools that are available 24/7. For information on the reporting process, what to expect and how to access the secure portal check out our Code of Ethics or Ethics Hotline poster.
Compliance & Ethics Program best practices resource guide
On June 1, 2020, the US Department of Justice ("DOJ") published an updated version of its guidance on the Evaluation of Corporate Compliance Programs.
The guidance focuses on three "fundamental questions"
-Is the compliance program well designed?
-Is the compliance program resourced and empowered to function effectively?
-Does the compliance program work in practice?
It also sets forth the DOJ's expectation that an effective corporate compliance program should evaluate and revise the risks that companies face on an ongoing basis, rather than focus on the risks from a single point in time, and should be adapted and revised accordingly.
To support our subsidiary businesses, the BBNC Compliance Department has created a BBNC Compliance Department Best Practices Resource Guide.  While these best practices may prove too large or too small for your specific industry, it provides general guidance on creating and maintaining an effective compliance program.
Please check out the BBNC Compliance Department Best Practices Resource Guide. We hope this is a helpful resource to aid your continued pursuit of extraordinary leadership.  If you need assistance to accomplish any of these best practices, please feel free to reach out to the BBNC Compliance Department.
We are here to help!
Culture Wellness Check
The DOJ guidance also calls for companies to measure its culture of compliance by seeking input on the company's culture from all levels of employees.  The BBNC Compliance team has created an anonymous Culture Wellness Check to:
-Empower employees to Speak Up and Speak Out when they observe misconduct;
-Encourage employees to share candid feedback about their workplace experience; and
-Utilize survey results to create the strategic direction of Compliance and ethics resources, in alignment with the Executive Team.
Responses will remain completely anonymous and will be collected by a third-party vendor.
Please contact your Compliance Department personnel to complete the Anonymous Culture Wellness Check.
WHAT IS BBNC'S SPOTLIGHT ON COMPLIANCE?
BBNC's Spotlight on Compliance is an opportunity for all employees to think about how each of us can incorporate Compliance, Ethics and Leadership into our everyday lives. BBNC is a world-class company, and our goal is to ensure that each and every employee has the tools, education and resources needed to play an active role in our culture of [i]ntegrity. BBNC Corporate will celebrate this year's Spotlight on Compliance February 9.
Compliance & Ethics Kahoot Game
BBNC has created a fun interactive game on Kahoot!
Please contact your Compliance Department personnel to access this resource.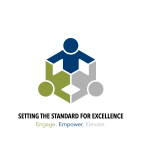 Key Highlights From the 2022 Leadership & Compliance Conference