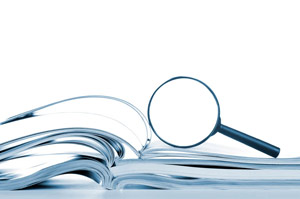 Your policies and procedures tell your employees, partners, customers, and vendors how you operate–from the offers you price, to the credit you extend, from the trades you conduct to the parties you hire.
With so much at stake, and all of it within a fluid context of changing regulations and expectations, a static library of policies isn't enough. Your "policies policy" must be dynamic, an active agent for the creation, distribution, documentation, and management of policy itself.
Download ProcessUnity's white paper, 5 Key Things Your "Policies Policy" Must Have, to find solutions to the most common policy challenges companies like ours face.
https://home/bbnc/webapps/app-infobbnc.complianceweek.com/thought-leadership/white-paper/5-key-things-your-%E2%80%9Cpolicies-policy%E2%80%9D-must-have#.VtYlnvkrLmF
https://home/bbnc/webapps/app-infobbnc.complianceweek.com/thought-leadership/white-paper/5-key-things-your-%E2%80%9Cpolicies-policy%E2%80%9D-must-have#download-now-form