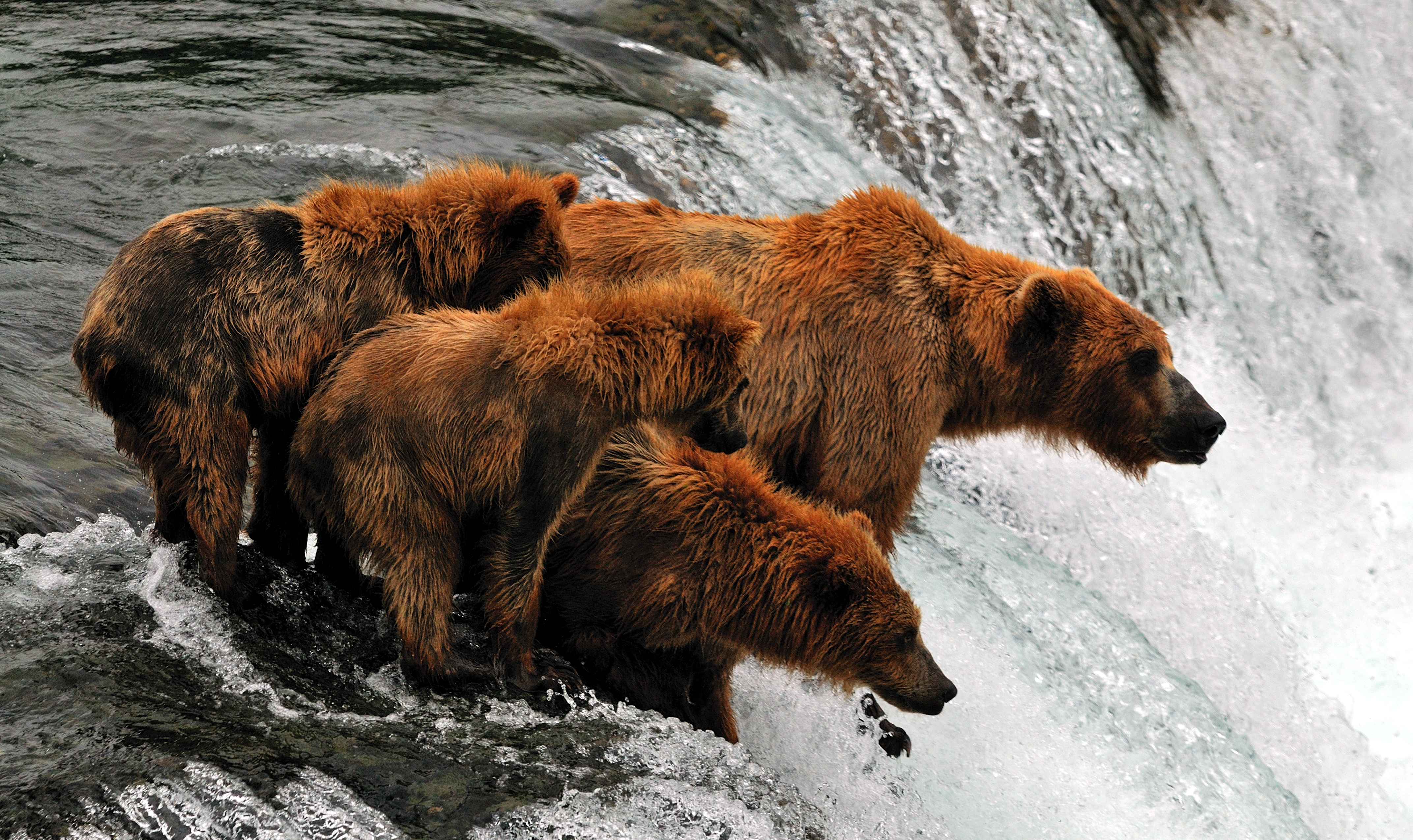 Bristol Bay Alaska Tourism (BBAT) is a newly established holding company for the expanding portfolio of lodges owned by BBNC. BBAT, despite its recent appearance on the tourism scene boasts serious chops: three of its lodges are the oldest in Alaska, and are the first fishing lodges established in the state in 1950 by Northern Consolidated Airlines, which later became Wien Air Alaska.
This venerable past is enjoying a modern twist since joining the BBNC family though. Along with the renowned Mission Lodge, the group is looking at how to market the unique characteristics of each property, along with the group approach that will potentially open doors for customized experiences based on visitors' needs, goals and budgets.
Currently, BBAT's properties are: Mission Lodge (Lake Aleknagik), Kulik Lodge (Nonvianuk Lakes), Grosvenor Lodge (Grosvenor and Colville Lakes and Brooks Lodge (Naknek Lake). Each offers a unique experience, from luxury accommodations to up-close and personal bear watching. As a group through, BBAT President and CEO John Kreilkamp is focused on providing an attainable experience for guests. "We offer exertional adventure at an outstanding value," says Kreilkamp. "The goal is to offer an unforgettable experience that is not once in a lifetime. We want them to return again and again."
While the lodges offer an intimate experience, Kreilkamp and BBNC also want guests to interact with the region, a goal that will be achieved through shareholder hire. With the established Bristol Bay Fly Fishing and Guide Academy, highly-trained shareholders can offer expertise and local knowledge to visitors, along with earning a good salary. This local insight adds to the authenticity of the experience, and helps build appreciation for the skills offered by Alaska Native residents.
Other potential areas for shareholder hire include interpretive positions with both BBAT and the Nation Park Service, which would allow locals to help shape visitors' understanding of the land, resources and cultures that define the Bristol Bay region.
Asked whether the company will add any more properties in the near future, Kreilkamp says that right now he and his staff are focused on preparing for the upcoming season, stabilizing operations and creating the ultimate experience for guests. "There is literally something for everyone, and every budget, in Bristol Bay," says Krielkamp. "We have budget-friendly day trips to watch bears to customized excursions for the world-class fly fisherman."
"Another great aspect of the company is the fact that we're in BBNC's back yard," Kreilkamp added. "We are operating in, recruiting from and bringing revenues to the region, which is a very positive and visible effort." He added, "We have great people in the company, outstanding leadership and a strong vision for what's next. I'm excited to be a part of this new area of growth, and am looking forward to working with BBAT staff to exceed expectations across the board."
To learn more about Bristol Bay Area Tourism, properties and packages, visit katmailand.com or missionlodge.com.