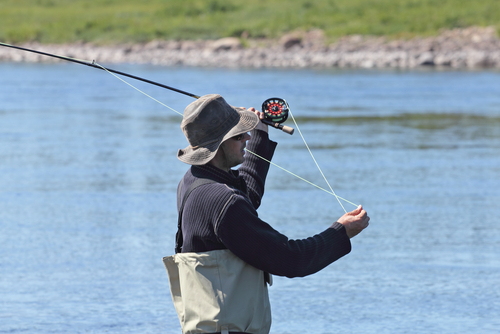 BBNC is pleased to announce our intent to purchase Katmailand, Inc. (Katmailand) and its associated assets and operations located in Anchorage and King Salmon, Alaska, as well as within Katmai National Park. BBNC anticipates acquisitions will be completed on May 31, 2016.
Established by Ray Petersen in 1950, the original "Angler's Paradise Lodges" offered the finest accommodations within Katmai National Park. Today, Katmailand operates Kulik Lodge, Brooks Lodge, and Grosvenor Lodge, along with their respective National Park Service concessions, and continues to offer the finest accommodations, outstanding sport fishing and world famous bear viewing within Katmai National Park. Under BBNC's ownership, Katmailand will continue with Sonny Petersen, son of Ray Petersen, at the helm.
"BBNC is very excited about our intent to purchase Katmailand," said Jason Metrokin, president and chief executive officer of BBNC. "This acquisition aligns with our in-region investment strategy, and the business adds significantly to BBNC's tourism business line. We look forward to working with Sonny Petersen and exploring the opportunities this investment will bring to Bristol Bay and BBNC shareholders."
Investing within the Bristol Bay region has been a priority for BBNC over the last several years; this acquisition will further position BBNC as a premier operator within the Bristol Bay and Alaska tourism sector. BBNC acquired Mission Lodge, located on the shores of Lake Aleknagik at the outlet of the Wood River in Bristol Bay, in 2012.