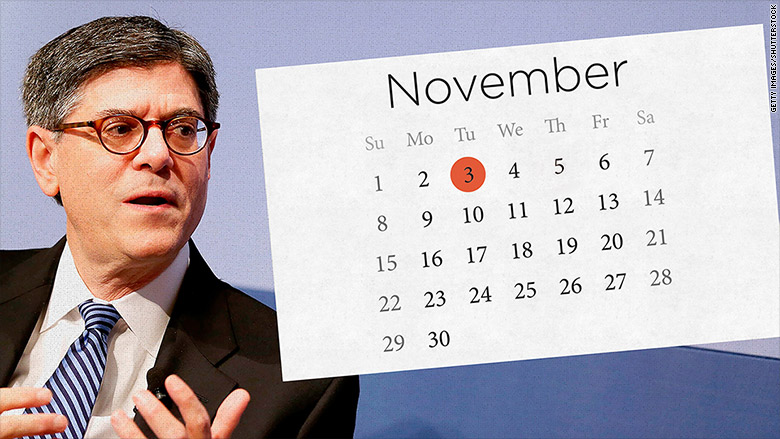 Treasury Secretary Jack Lew said Thursday he now estimates that "no later than" November 3, Treasury is likely to exhaust special accounting measures that are keeping the country's debt below its legal limit.
Earlier this month, he had said the alarm would start to go off on November 5.
Now, Lew said, he estimates that on November 3 the Treasury Department will only be able to pay the country's bills with the cash it has on hand — which Lew expects to be roughly $30 billion — plus whatever daily revenue comes into the Treasury.