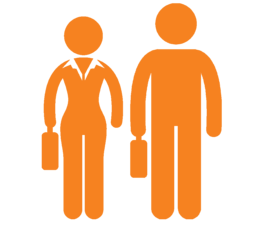 BridgeHealth Planned Surgery Benefit Program: This surgery program saves you money and expands your options. BridgeHealth pre-screens and selects facilities and doctors that achieve high-quality ratings for low complications, infections, and readmissions. If your doctor recommends non-emergency surgery, call BridgeHealth before you schedule the procedure.
Effective January 1, 2019, all Members will receive a $1,000 Care allowance following surgery with BridgeHealth.
Under the PPO plan surgery costs are covered at 100% and the deductible and coinsurance are waived.
Under the High Deductible Health Plan (HDHP) and Bronze plan surgery costs are covered at 100% after your deductible has been met. Coinsurance is waived.
If travel over 50 miles (one way) is required, the Plan pays patient and companion expenses for airfare, lodging, and provides a meals and incidentals allowance.
This benefit provides you and your covered dependents access to top-rated hospitals, surgery centers and doctors nationwide.
 Meritain Travel Reimbursement Benefit: This benefit covers round trip air or ground transportation for serious medical conditions that can't be treated locally or surgery benefits not covered under BridgeHealth.
Benefits are limited to 2-round trip transports per the calendar year; each transport has a combined $1,500 maximum per trip.
Medical plan services are subject to your calendar year deductible and coinsurance.
You receive a higher benefit level when using an in-network provider.
For more details and questions about BBNC's travel benefits and preplanned surgeries, contact Quantum Health at 1-866-317-6104, or visit the website, www.mybbnchealthplan.com.