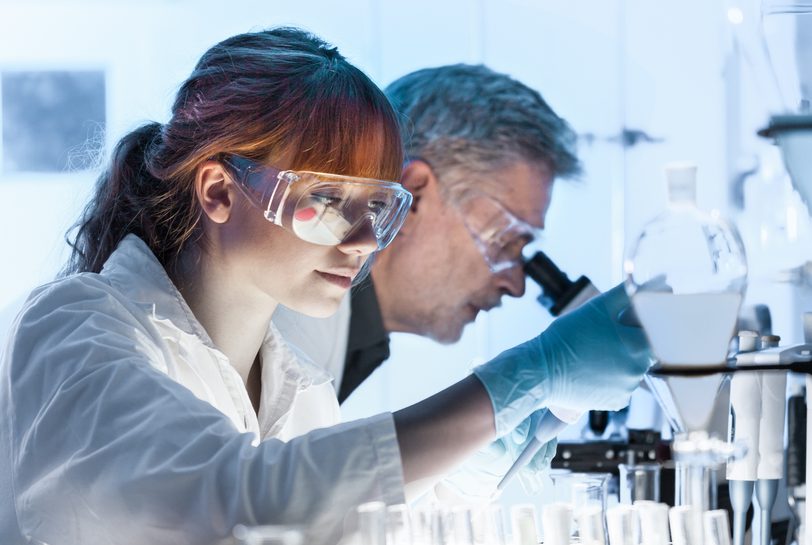 When one hears the phrase 'life sciences" you're likely reminded of a general science course in high school or college. This seemingly basic description sums up what BBNC subsidiary Eagle Medical Services (EMS) does as a business, but it barely scratches the surface of the company's scientific and technical capabilities, which are on the cutting edge of a progressive field.
EMS' mission is "empowering scientific expertise," and although based in Atlanta, GA, the company supports federal programs around the globe. A major client is the Center for Disease Control (CDC), which has a hub in the same city. Other contracts include programs with the Department of Defense (DoD). Both are focused primarily on public health initiatives and medical research activities, and EMS supports these initiatives with highly trained physicians, scientists and researchers.
EMS and its predecessor, Eagle Applied Sciences, have supported the CDC's International Laboratory Branch (ILB) for over eight years. The ILB was established in 2010 and spearheads the "Presidents Emergency Plan for AIDS Relief" (PEPFAR). In support, a team of EMS scientists traveled to several African countries to assess HIV testing facilities, provide training on administering HIV tests and help the countries' Ministries of Health implement public health initiatives. The program has been highly successful and has helped bring about a measurable decrease in the spread of HIV/AIDS. Additionally, EMS won the 5-yr competitive 8(a) award to continue supporting the ILB through 2022.
Other EMS projects include the support of the Zika emergency response in Colombia and Puerto Rico, the CDC's Center for Global Health, the National Center for Emerging and Zoonotic Infectious Diseases, and the National Center for Chronic Diseases.
This type of support requires employees with specialized training and degrees, which translates into higher profit margins for the company. These returns directly benefit shareholders, which is the primary goal for the company, and is infused into its corporate culture. EMS' leadership credits the company's success to BBNC's focus on supporting and empowering its subsidiaries, which creates measurable value for shareholders, including dividends, educational and career opportunities.
EMS strives to lead by example and is actively looking for new opportunities to expand both business and the benefits it provides. With the brightest minds available working on emerging issues, and a strong commitment to shareholders, EMS is poised to play a vital role in the healthy futures of the United States, the world and the BBNC region.