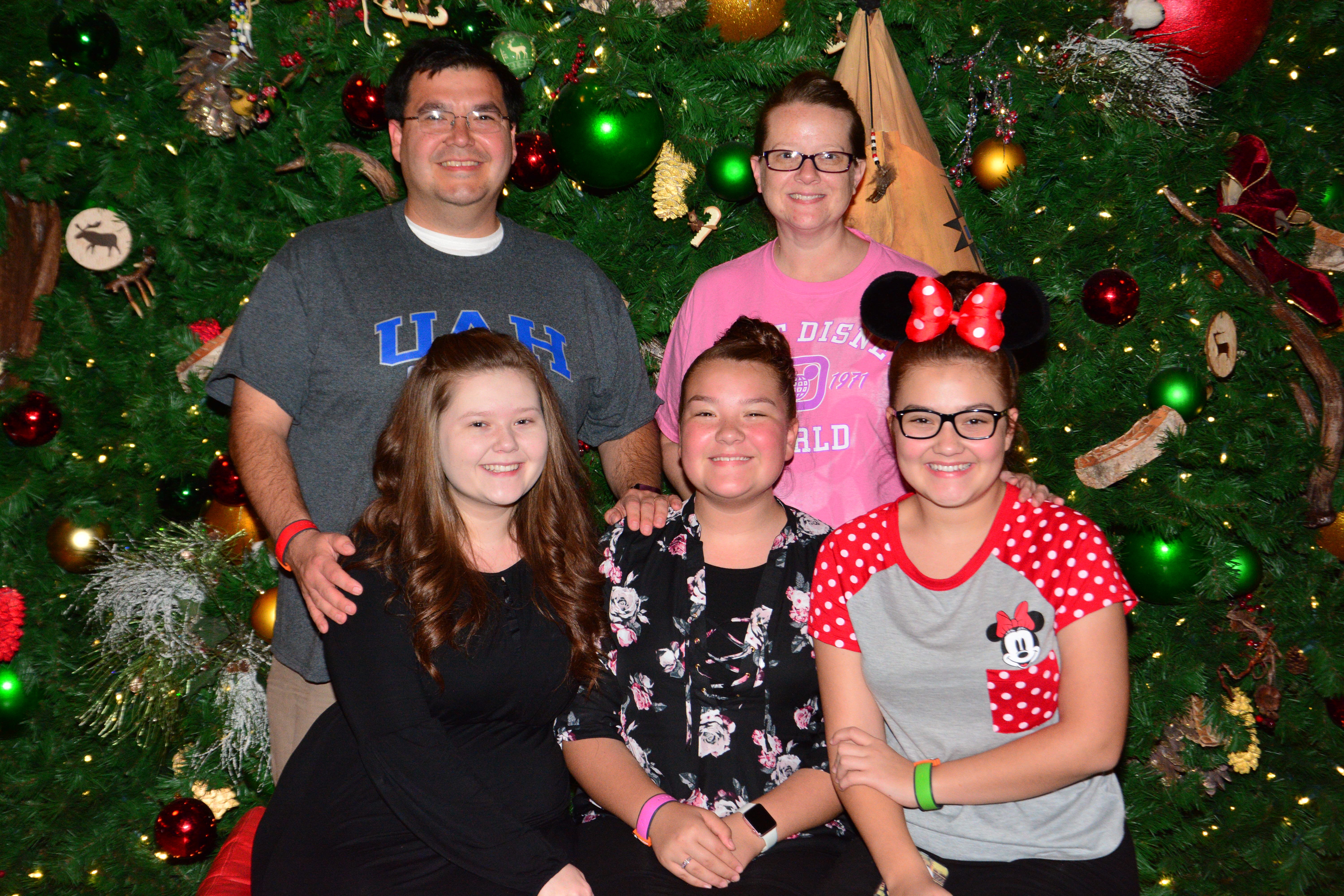 Growing up in Naknek, Alaska, Patrick Patterson was exposed to business at a young age. In Bristol Bay, one of the largest commercial fishing processing centers in the world, he saw people create their own success through determination and dedication. He also learned to respect the traditional ways of the Alaska Native cultures of the region, learning to listen to others, be respectful and work hard – values that have helped him shape BBNC's shared services business model.
Patrick is a BBNC shareholder, and has worked for the company for 16 years. Currently, he serves as President and CEO of Bristol Bay Shared Services (BBSS). Past duties have included Human Resources and Operations leadership roles with CCI, Inc., SpecPro, and Vista International Operations.
These assignments have taken Patrick, his wife Evonne, and daughters Cynthia, Ericka and Abby around the country. "Our family has lived in four states while working for Bristol Bay," he shared, adding, "Each of our girls were born in a different state."
Since 2003, the Pattersons have resided in Huntsville, Alabama, which is where BBSS is headquartered. Huntsville is a strategic location for BBNC's government services companies. "We have access to a highly trained workforce and low operational costs," says Patterson. "This has allowed us build the original center of excellence." In addition to the Alabama location, BBSS supports BBNC subsidiaries through its Anchorage, Oak Ridge, Jacksonville and San Antonio service centers. These locations are all equally important to BBNC's subsidiary operations. Each has a specific purpose but all locations are focused as one Shared Services. The centers provide highly qualified, efficient, and professional support to BBSS' global customers.
Patrick has been with BBNC since the beginning of its shared services journey; he has led the original entity since 2008, which was established to support several newly formed government services subsidiaries. The back-office support provided was scalable and affordable, and allowed the new companies to focus on business development and contract management.
Today, that value proposition has not changed. Patterson is an advocate for BBNC's success, and he sees BBSS' role as central to that growth. "We provide quality support to our customers so they can capture, maintain, and grow their business," he says. "The key to this success is keeping our cost in-line with their operations. We provide scalable support to meet their needs."
Additionally, he says corporate leadership and subsidiary buy-in have been critical. "Without their support, we would not be able to provide the core services that are needed. The close working relationship really allows us to anticipate needs and act as a partner."
Patrick is focused on the future as well. As a shareholder, he is dedicated to supporting the next generation of leadership from the BBNC region. Every year, four shareholder interns are hosted in the core areas, which gives them a chance to build real-world skills in a professional office environment. "These young people are excited to play a role in their corporation," he shared.
Patrick and his management team look for strong performers throughout the organization through, and work to develop all employees that are engaged and dedicated to the growth of BBNC. "We provide an environment where our employees can shape their professional career," he said. "We manage employee tenure — not employee turnover."
As one of the most successful Alaska Native Corporations, BBNC is growing every day, and Patterson is excited to play a continued role in that momentum. He sees a strong role for shared services as the organization evolves, and looks forward to working with his team to meet the needs of our companies now and into the future.
To learn more about BBSS, please visit www.bbssllc.com or call 1-877-726-4701.